Do you want to have some extra shine on your face and to look stunning even without make up? Want to groom yourself but have no time for doing so and are battling with the skin problem that are taking your beauty and your self confidence away. Then you do not need to worry here are some beauty tips fro you that can solve your common beauty problems while making it look fresh and beautiful just not by outside but also fresh and healthy from inside. Some of the tips are as follows-
•

My first tip is for oily skin, normally girls with the oily skin have a lot of shine and dust attracted on there face. This makes them look dirty and oily like fish. They should use mud packs on regular basis use the skin cream that are specially developed for the oily skin. They will help in reducing the oil secretion for a longer time. There are many verities of skin creams for the oily skin type. Also use a compact before applying the make up.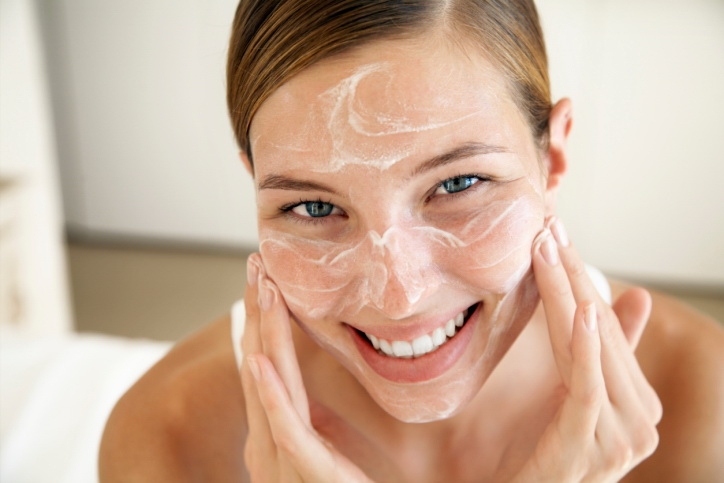 •

If you have a dry and dull skin, then also you need not to worry keep your skin hydrated with the aloe vera cream or you can apply the gel directly on facial skin during night. This will help you skin in being supple and hydrated.
•

Now let's talk about the lips. Every girl wants to have baby soft lips but mostly we end with having chapped lips. Chapped lips are an error that even make up can not hide. But will little care we can get those baby soft lips and beautiful smile back. Use a good lip care balm regularly. If you have chapped lips and you want to rush to the party then take a mild scrub and scrub your lips genteelly this will make them look smoother and softer. One more remedy that you can try at home is to mix sugar crystal with lip balm and massage your lips regularly. This is a sure shot formula of having those sexy, juicy lips that can make any one fall for them.
Every girl has a dream to look we groomed and beautiful even with out make up but they found it hard to do so. According to me with little care and efforts you can achieve your goal of healthy and vibrant skin. try these tips at home and what you will get is a beautiful and pretty you, who will make everyone go on there knees.